Achieve the look of real textured timber in a light weight, fire rated aluminium.
Profiles perform well when tested to AS/NZ 1530.3 (spread of flame / index 0) and AS/NZ 3837-1998 (result / Group 1). Meets the BCA Deemed to Satisfy Provisions C1.9 (e)(v) of the 2019 NCC (Volume 1 – covering class 2-9 buildings).
Batten lengths are available in standard 4m or 6m lengths and cut to length.
For large quantities battens lengths can be made to order to reduce wastage and minimise cost.
All dimensions are width x depth unless otherwise indicated.
The Ever Art Wood® Palette
A palette created from actual timber species and metals delivers exceptional, photorealistic designs and textured effects.
* Denotes colours with texture.
Please note: screen reproduction for colour will not be exact. Always request samples.
Featured EAW Batten Projects
Product:
Ever Art Wood® Kabebari 30x50 batten in Kuri Masame to walls and ceiling.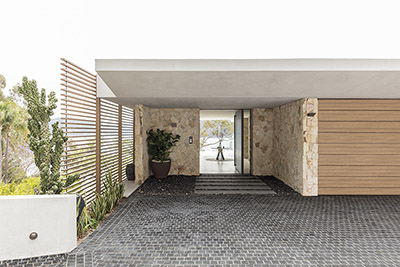 Product:
Prefabricated Ever Art Wood® Doubuchi screens to balconies and facades; Ever Art Wood® Kabebari 30x50 battens on garage doors.